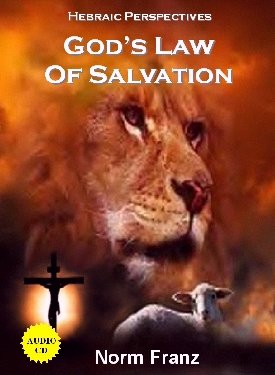 God's Law of Salvation
What does the Torah say about God's way of salvation? Most Evangelicals are under the impression that Christians who have returned to their Hebraic roots have gone back under the Law and are now practicing a Gospel that is based on works righteousness.
"God's Law of Salvation" is a Torah-based study that traces His unchanging way of salvation from Genesis through Revelation. Not only does it clarify how Torah leads us to salvation through faith in Yeshua (Jesus), but it also instructs us how to grow and work that salvation out in our lives (2 Tim. 3:15-16). This vital study helps both Hebraic and Evangelical Christians overcome the current confusion regarding what Torah teaches about God's salvation and clarifies how to apply His commandments in the New Testament.