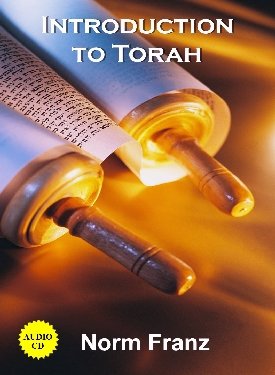 Introduction To Torah
Bible prophecy teaches that, in the last days, many gentile believers in Messiah will rediscover the Jewish roots of their faith. This phenomenon is clearly manifesting today as born-again Christians from around the world are seeking to learn more about God's Torah and how it applies to them.
"Introduction to Torah" is a systematic bible study that introduces God's Torah to New Testament Christians who are seeking to understand its application in the New Covenant. It clarifies how to study and apply God's commandments in a believer's life without the stigma of being legalistic. This teaching brings Old and New Testaments together as one book inspired by God.