Be Ye Holy (8 DVDs, plus 1 MP3)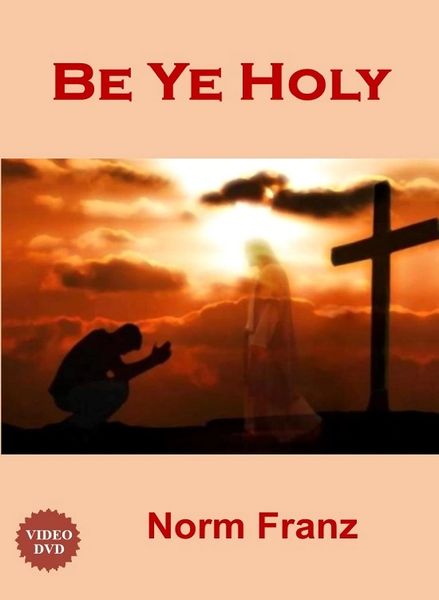 Be Ye Holy (8 DVDs, plus 1 MP3)
Ever since man fell into sin and lost God's glory, the Lord has been in the process of transforming His people "from glory to glory" back into the image of His glory (2 Cor. 3:18). This twofold process includes salvation through faith in Messiah, followed by behaving "holy like God" just as Yeshua (Jesus) did (1 Jn. 2:3-6). 
Be Ye Holy is an in-depth teaching that profiles what God's holy behavior looks like and how that is to be lived out in today's New Testament Church. It clarifies how God's holiness sets us free from man's religious dogma (legalism) and brings Jew and Gentile together as His one new man in Messiah (Eph. 2:14-15).
It is a must watch teaching that helps us understand how God wants to sanctify us holy and complete in spirit, soul, and body (1 Thess. 5:23) and "make us ready a people prepared for the Lord" (Luke 1:17).