Biblical Community in the Last Days (6 DVDs)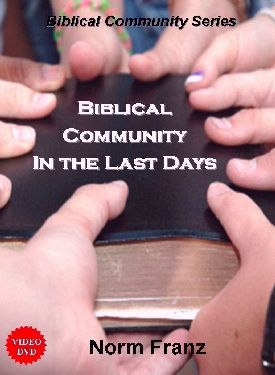 Biblical Community in the Last Days (6 DVDs)
As secular nations come together and form a global community to fight Islamic terrorism, international pandemics, financial crises and poverty, they are inadvertently forming the end time New World Order of Mystery Babylon (Rev. 17). Consequently, God's people must also come together in Biblical Community and help each other to live in the New World Order without being of the New World Order (Rev. 18:4). 

Biblical Community in the Last Days outlines God's functional standards for Biblical Community and how those standards are designed to help the body of Messiah overcome the collapse of today's world system and the rise of Mystery Babylon.
Sessions Include:
God's Construct for Biblical Community
One God, One People, One Law
The Church's In-house Court System
Divine Invitation or Divine Commandment
One New Man and "The Israel of God"