End Time Prophets and Prophetic Ministry - Volumes 1 & 2 (Package) (12 DVDs)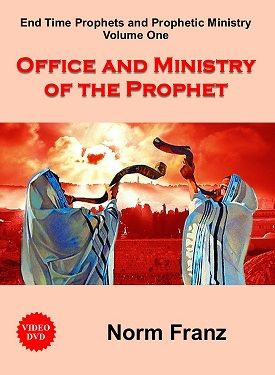 End Time Prophets and Prophetic Ministry - Volumes 1 & 2 (Package) (12 DVDs)
Volume 1 of this two-volume set addresses the following questions:
●    What makes the "Spirit of Prophecy" God's revelation of eternity?
●    How and why do prophetic anointings differ from one prophet to the next?
●    What was Yeshua referring to when he said, "Elijah will come and restore all things" ?  
●    What is the mystery that connects the "Spirit of Elijah" with the "Restoration of All Things"?
●    What is the difference between the Ascension Gift of Prophet (Eph 4:11) and the Holy Spirit Gift of Prophecy (1 Cor. 12:8)?
●    What makes a prophet who gives true prophecies, casts out demons, and does miracles, "a worker of lawlessness" (Matt. 7:15-23)?
●    Why were Moses and Jonah still considered true prophets after they both gave prophecies that DID NOT come to pass?
●   What is the acid test for determining true prophets from false prophets?
Volume 2 includes the following teaching titles:
1.  End Time Sons of the Prophets
2.  Different Types of Prophetic Ministry
3.  Different Channels of Prophecy
4.  The Voice of Prophecy
5.  The Way of Prophecy
6.  Proper Response to Personal Prophecy