Finances in the Biblical Community (6 DVDs)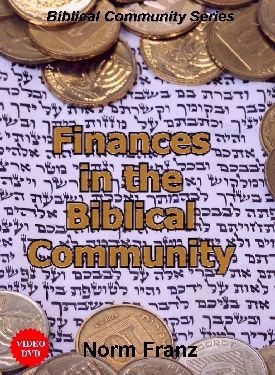 Finances in the Biblical Community (6 DVDs)
As international financial crises push the global community into a New World Economic Order, the body of Messiah must learn how to apply God's financial laws within the end time biblical community.

Finances in the Biblical Community is a prophetic teaching that explains how a functional, New Covenant community consists of more than just Bible studies, prayer meetings and pot luck dinners. It also includes the practical application of God's financial laws for the benefit of everyone, not just the priests.
This in-depth study provides a Torah-based look at the spiritual significance of each tithe and offering, who it was for, and how it was distributed to bless and support the entire community. But most importantly, it explains which tithes and offerings were fulfilled in Yeshua's death on the cross, which ones carry forward into the New Covenant, and which ones do not. This provides financial structure that helps protect the biblical community from the collapse of the world financial system and sanctifies it from financial Babylon of the last days (Rev. 18).