Prophetic Update and God's Direction for 2018 (2 DVDs)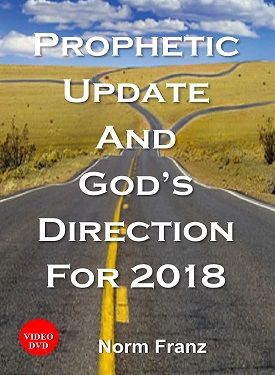 Prophetic Update and God's Direction for 2018 (2 DVDs)
As the speed and intensity of end time events increases throughout the nations, it is important to understand what events are coming next and how God says He will comfort and strengthen us during this time.
In this teaching you will discover…
● How four major economic cycles are scheduled to converge on the world financial system beginning in 2018.
● How God will expose everything hidden and bring it into the light in preparation for judgment.
● The most probable sequence of the next economic collapse.
● How Muslim nations and the U.N. will work to divide Jerusalem.
● How major political, financial, social, family, and spiritual realignments will unfold throughout 2018.
● How Jews and Arabs are coming to Yeshua in fulfillment of Bible prophecy.
● Biblical steps for lifting up our souls and trusting in the Lord during the next global crisis.