The Elijah Report - End Time War Alert (1 DVD)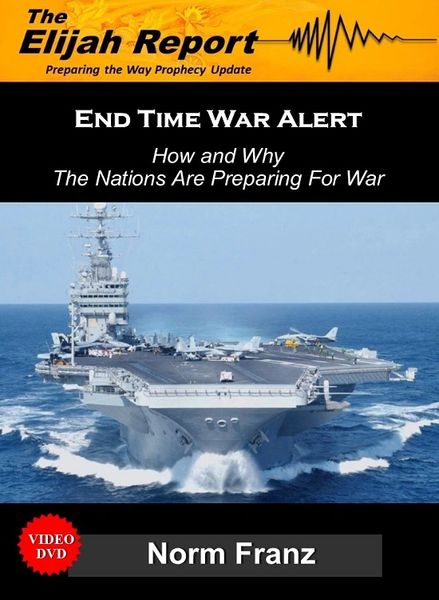 The Elijah Report - End Time War Alert (1 DVD)
It seems as though, just overnight, the world has been thrust into the potential of Apocalyptic war and financial crises. But where exactly are we on the prophetic timeline, and what is coming next?
This installment of The Elijah Report offers an up-to-date prophetic analysis of the three major war cycles that are scheduled to hit between now and 2024. This insight helps us to understand how these wars will fulfill some of the major end wars that are prophesied in Scripture. It also explains how those war cycles are scheduled to unite with four major economic cycles during this same time and why that convergence will undoubtedly collapse our current world order.

When that happens, it will force the nations into forming a New World Order which becomes the one world beast system of the last days (Rev. 17). This event will be the most painful transition the world has ever experienced up to this point, and this teaching will help you understand and prepare for it.