The Elijah Report - Preparing for End Time Global Crises (7 DVDs)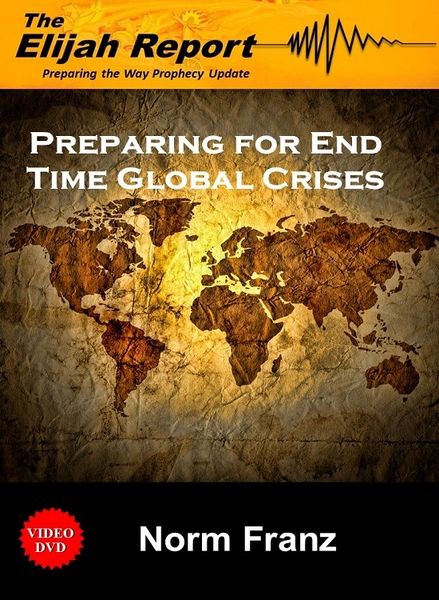 The Elijah Report - Preparing for End Time Global Crises (7 DVDs)
In November 2017, the Lord gave Pastor Norm a prophetic word that major changes were going to 
take place in many longstanding relationships and alliances, including: 
International Political Relationships and Alliances
Financial Arrangements, Contracts, Covenants, etc.
National Political Relationships and Alliances
Social Relationships and Community Work
Family Relations and Understandings 
People's Living Arrangements
Spiritual Relationships, etc.
With the inauguration of Donald Trump as President on January 20, 2017, many of those changes 
where already beginning to take place. We also got reports from our partners that major changes 
were taking place in the lives of their families and friends both at home and at work…but we knew 
there was more to it. 


This Elijah Report Preparing the Way Prophecy Update preempts the Coronavirus (COVID-19) plague
and explains why and how to prepare spiritually, mentally, emotionally, and physically for more
end time global crises. It will bless your heart and lift your spirit knowing that God is guiding
those who "have an ear to hear what the Holy Spirit is saying to the church."