The Elijah Report - Timeline of the Last Generation and What to Prepare For (1 DVD)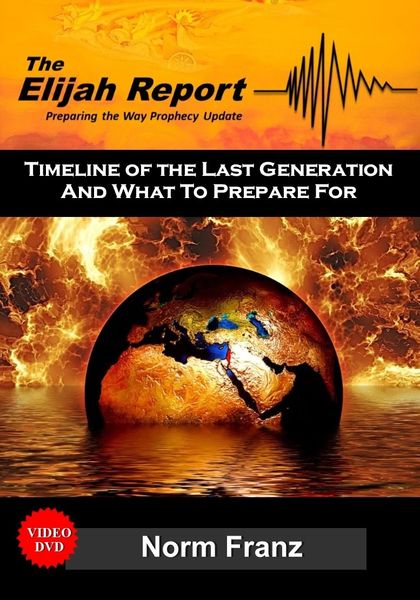 The Elijah Report - Timeline of the Last Generation and What to Prepare For (1 DVD)
As mankind draws ever closer to the return of Messiah Yeshua (Jesus), it's important to understand where we are on the prophetic timeline of the last generation.  This all-important teaching answers questions such as:
.  Are we in the last generation before "all things are fulfilled?" (Matt. 24:32-34)
.  When did the last generation start?
.  How long is a biblical generation?
.  How did Yeshua and the prophets use the repetitive cycles of war and financial crises to help identify the last generation?
.  What two major events will transition the nations into the one world socialist system that John speaks about in the Book of Revelation?
And much more!
This timeline is clear and easy to understand from both a biblical and secular perspective.  It presents a plain and simple depiction of major end time events that lead to Messiah's return.