The Light that is Dark (4 DVDs)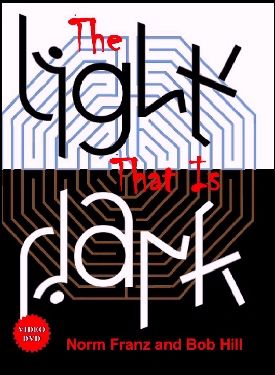 The Light that is Dark (4 DVDs)
"But you who forsake the LORD, who forget My holy mountain, who set a table for Fortune, and who fill cups with mixed wine for Destiny, I will destine you for the sword, and all of you will bow down to the slaughter. Because I called, but you did not answer; I spoke, but you did not hear, and you did evil in My sight and chose that in which I did not delight."  - Isaiah 65:11-12 NAS
The Light that is Dark unravels the New Age implications of the Purpose Driven Church. It sheds the light of Torah on demonic doctrines such as "Fortune and Destiny," the worship of Angels, and mixing pagan practices with scriptural ones. This series contains:
DVD 1:  "Demonic Doctrines of the Past" - Norm Franz
How false prophets and teachers arise among God's people

Ancient prosperity and purpose driven doctrines
DVD 2:  "Demonic Doctrines of the Present" - Bob Hill
Pantheism and PanENtheism in the church

New Age P.E.A.C.E. & P.E.A.C.E doctrines of the Purpose Driven Movement
DVD 3: "Word of God vs. God Thoughts" - Bob Hill
Babylonian mysticism and New Age trances in the church

Breath prayers of the Medieval Labyrinth
DVD 4:  "The Jesus Driven Church" - Norm Franz
God's Kingdom and Righteousness vs. Pagan Prosperity and Purpose

Biblical Destiny vs. the New Age "god of destiny"